Drying Burley tobacco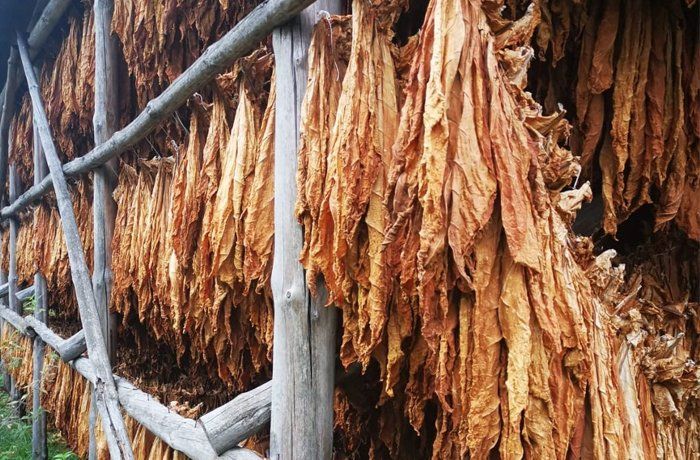 We present photos of drying our Burley tobacco with the Air-Curing method (and therefore air drying).
We hung air-dried tobacco in perfectly ventilated sheds that are not heated and thanks to this mentioned leaves are naturally dried. At the end of the process, the leaves will turn into brown or light brown shades, and will become sugar free.
Pictures